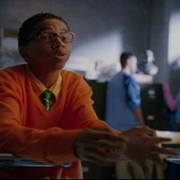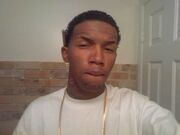 Dee Jay Daniels, born Dorjan Lyndell Daniels, is an American actor who played Ethan in Sky High.
He was born on October 17, 1988 in Montclair, California, USA. He first appeared in a major role, when he appeared in the American television series, In the House, where he played Rodney. His first movie role was in the 2005 movie, Sky High.
Since his appearance in Sky High, he has suffered some legal problems, which sidetracked his acting career. His most recent appearance was as "Thug #2," in the 2014 musical short, Blame It on the Streets.
External Links
IMDB = https://www.imdb.com/name/nm0199898/?ref_=nv_sr_1
Wikipedia = https://en.wikipedia.org/wiki/Dee_Jay_Daniels